Only fictional heroes accomplish missions alone. In an era where communication and connectivity became inherent to most of trivial daily tasks, ChemProX emerges as a contemporary tool, providing a simple, smooth, and effective experience. ChemProX enables any team to detect and classify CWA's and TIC's.
ChemProX belongs to a new generation of chemical detectors, enabling full situational-awareness during field operations. Developed together with First Response professionals and based on a 30-year experience, ChemProX is a device of its time, with an intuitive User Interface. Operators are not alone in the field, therefore shared real-time location and detection information between the team members and the Command Centre can be crucial for a successful result.
Would you like to know more?
Contact the Product Manager Now!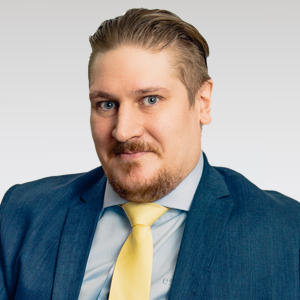 Hello! I am Teemu Partanen, Senior Product Manager for Handheld Chemical Detectors, and I am glad to clarify you about any questions related to ChemProX.
Start Xpanding your safety today!
By clicking this button, you submit your information to Environics Oy, who will use it to communicate with you regarding this inquiry and other services.