Light CBRN Reconnaissance
Civilians, infrastructure, and military are susceptible to CBRN threats daily due to fires, gas and radioactive leaks, chemical accidents, and escalating terrorism. Additionally, climate change increases unpredictability of natural forces even in otherwise politically stable areas. In order to gain control of the situation and minimize damages to the society, the authorities need to be able to rapidly counter situations.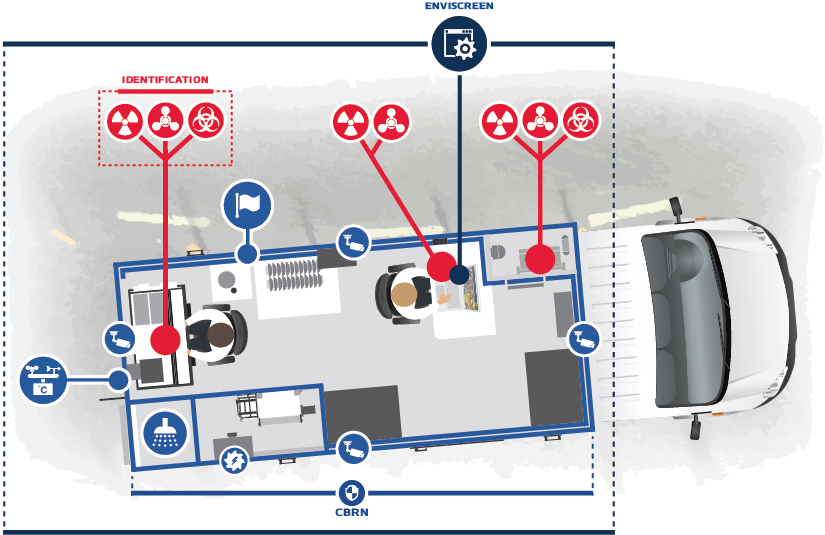 Environics' CBRN Reconnaissance concept supports first responders' preparedness 24/7 from start to finish. The integrated system provides a mobile, safe and secure workspace with NBC filtration. The CBRN equipment enables sampling, detecting, and identifying a wide range of CWAs, TICs, bioaerosols and radiation sources allowing the operators to make accurate, real-time situation assessments. As a whole, the vehicle solution provides the means for performing reconnaissance on a much wider scale more effectively than operators by foot could. As a chassis independent container solution, each delivery is tailored to fit customers' needs. Whether they be civil defence or military operators.
Key References
- Indonesian National Armed Forces
- Ministry of Public Security, Vietnam
- STUK, Finland
- SSTS NTS, Ukraine
- Environment Board, Estonia
Reference Links
Key Components
Would you like to know more?
Download Application Note Now!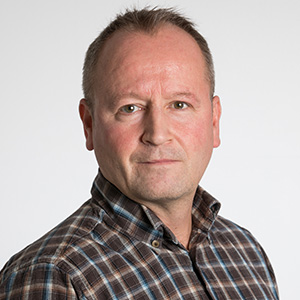 Hello! I am Arto Penttinen, CBRN Application Manager for Light CBRN Reconnaissance Systems, and I am glad to provide deeper information about our Light CBRN Reconnaissance Solutions!
By clicking this button, you submit your information to Environics Oy, who will use it to communicate with you regarding this inquiry and other services.