Open Positions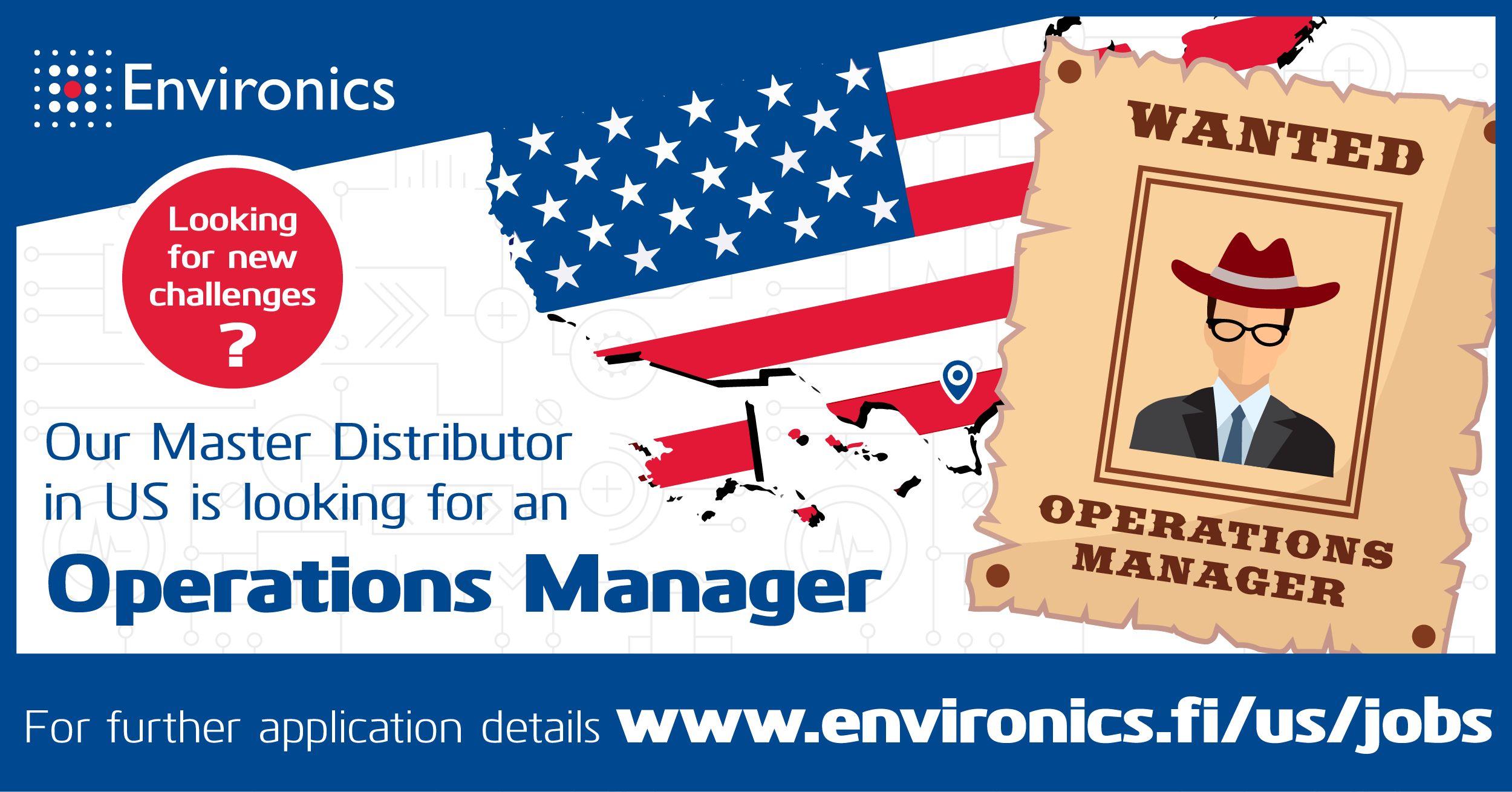 Environics Oy is a technology company with its headquarters located in Mikkeli, Finland. We are currently operating internationally in more than 40 countries, through a partner network.
Our core know-how is the development of devices and solutions for the Chemical, Biological and Radio Nuclear (CBRN) defense and security fields.
As we continue to grow, our US Master Distributor Partner GASES101 is looking for an
OPERATIONS MANAGER
As an Operations Manager you will be supervising overall operations and you will be taking responsibility for the effective and successful management of labor, productivity and quality control, making sure everything runs smoothly. In this position you will be reporting directly to Gases101 CEO.
Your tasks will include:
Organizing and overseeing day-to-day running of business
Supervising staff
Creating and maintaining company processes

Quality assurance
Service and customer support
Procurement
Accounting
Inventory management / ERP system
Internal and external communication
You will be responsible for:
Agreement management
NRC management
Occupational safety
Human Resources
Legal matters
A minimum of 3-5 years of experience in similar position is required and a BSc/BA or MSc in business administration or similar education will be a plus.
The working place for this position is in Gases101 headquarters, located in Round Rock, Texas.
For further information on this open vacancy, please contact Timo Jaakkola (+1 443 703 8008 / timo.jaakkola(at)environicsusa.com), responsible for Environics' business activity in US and Canada.
Please send your application with salary request by the end of July.