First Response CBRN Monitoring
Accidents and terrorist activities involving CBRN material pose a challenge to First Responders who have to be prepared 24/7 for all scenarios. Protection from these threats requires tools and techniques that are not only available when needed, but also reliable and trustworthy. State-of-the-art detection equipment and comprehensive situational awareness is vital for the professionals assessing the site as first arrivals. All these characteristics are essential for the whole response process to run efficiently.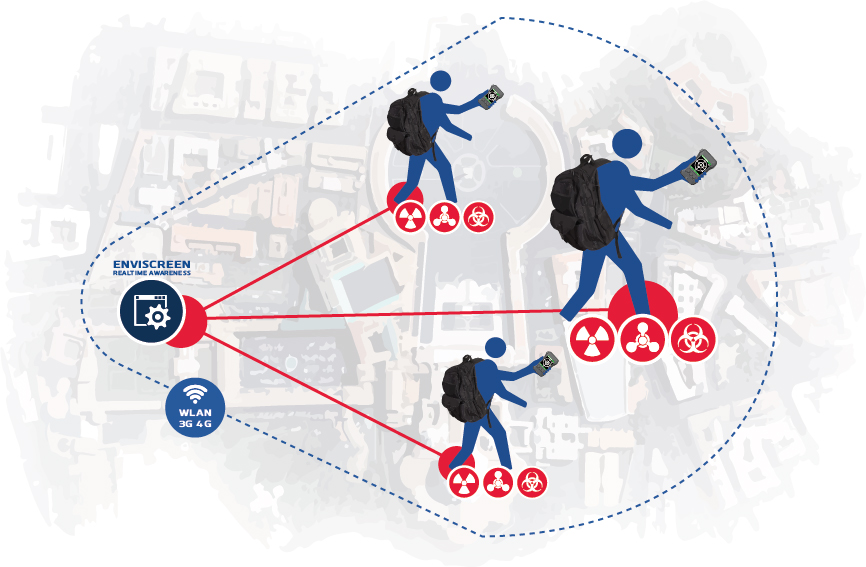 Environics provides capable, functional, and cost effective product solutions to meet the requirements for covering the entire timeline of a CBRN incident. Fire brigades, police forces and military troops in over 50 countries use our products and solutions to help deal with the varying circumstances on site. The detectors come in cases that are easily included in the limited space available in fire trucks, minimizing the logistics issues and footprint.
Key References
- Moldovan Civil Protection and Emergency Situations Service
- Algerian Defence Forces
- Finnish Fire & Rescue Department
- Finnish Customs & Terrorist Police
- Finnish Defense Forces
- CBRN response units in several countries
Reference Links
Key Components

Download Application Note
Please provide your personal data to get the Application Note pdf on your e-mail box.
[rns_reactions]