As one of our key-customers, Danish MoD keeps relying on Environics as their trusted partner and supplier of chemical detectors to secure and enhance the Danish forces capability to detect Chemical War Agents (CWA) and Toxic Industrial Chemicals (TIC) when they are deployed in missions.
Owning over 250 units of ChemPro100i handheld chemical detectors, the Danish MoD has now purchased its first batch of ChemProX, a new generation handheld chemical detector.
Furthermore, Danish Ministry of Defence Acquisition and Logistics Organization, DALO, decided to continue its collaboration with Environics by signing an one year expansion to the framework contract awarded back in 2016.
Environics team is eagerly waiting for the upcoming field training session with the Danish Defence CBRN specialists to introduce the new and unique features of ChemProX in chemical threat scenarios.
For further information on ChemProX's features click here.
Long term customer Belgian Defence Forces keeps relying on Environics as their trusted partner for improving preparedness.
Their response capability is about to enter a new level, with the purchase of a batch of ChemProXs, currently under production. As the first order ever placed for ChemProX, new generation handheld chemical detector, this represents a milestone in CBRN safety evolution for both involved parties.
Belgium Defence Forces has been using ChemPro100i detectors already since 2013, owning over 100 units.
ChemProX belongs to a new generation of chemical detectors, enabling full situational-awareness during field operations. ChemProX detects and classify CWA's and TIC's, providing a simple, smooth, and effective experience. In addition, it also features a double usage possibility for both real and simulated situations.
Read more about ChemProX here.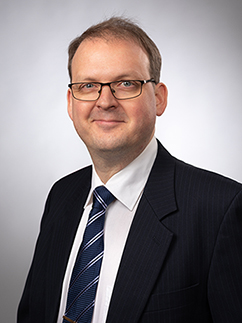 Johannes joins Environics bringing 20 years of experience in international business, primarily in sales, marketing and business development.
After getting familiar with CBRN industry, customers and technologies, he will focus on developing First Responder business especially in North America and China. While working with distributor channel, he will also look after successful roll out of recently launched product, ChemProX.
Prior to joining Environics, Johannes has worked years in EX-lighting and fire sprinkler industries, both very much focused on people safety and protection of critical infrastructure.
Johannes has commercial education and he holds an Executive MBA from Henley Business School.
Please join me welcoming Johannes to our team!
Kirsi Hedman
President, CEO