🇺🇦 RanidSonni & RanidPro200 at UEFA Champions League, Kiev
31.05.2018
Environics is once again featured in SSTC NRS (State Scientific and Technical Center for Nuclear and Radiatiation Safety) website, this time regarding the usage of RanidSonni during UEFA Champions League final-2018.
Article posted on 29th May, translation bellow, click here to access the original.
"Radiation intelligence during UEFA Champions League final-2018: no dangerous anomalies detected
On May 26, 2018, in Kiev, a crew of the mobile laboratory RanidSonni carried out radiological exploration at the venues of mass events to monitor the state of radiation safety of residents and guests of the capital during the final matches of the UEFA Champions League-2018. Radiation anomalies were not detected.
Specialists of the State Scientific and Technical Center for Nuclear and Radiation Safety (SSTC NRS) examined the main fan-zone of the football championship on Khreshchatyk using the "Terra" MKS-05 dosimeters-radiometers and the Thermo RadEye PRD individual search dosimeter. The maximum dose rate was up to 0.12 μSv / hr, which corresponds to the norm and does not exceed the values ​​of the natural radiation background.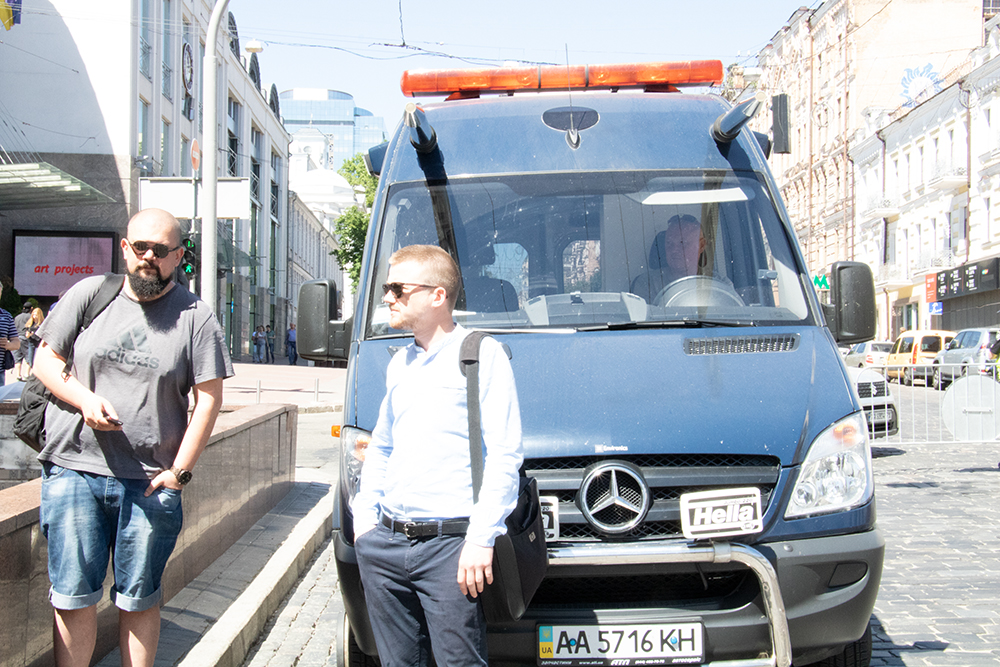 Also, specialists from SSTC NRS visited the fans' fan club of the Liverpool Football Club, which was located in the park. Shevchenko, having carried out a survey of the territory with the help of a dosimeter-radiometer of neutron and gamma radiation on the basis of detectors RanidPro 200 «Vasikka». Dose strength parameters were within acceptable limits.
"Mass actions of this kind are always a high level of danger. We have been trying to carry out radiation exploration, paying attention to all possible objects, which, one way or another, can be an instrument for concealing dangerous radioactive materials. The crew of the mobile laboratory did not differ from the crowd with specialized signs, and therefore was able to conduct an inspection in search of possible threats without attracting unnecessary attention and unnecessary anxiety in society, - commented the head of the public relations department of SSTC NRS Oksana Kucheriava, - fortunately, no we did not detect threats. "
Radiation measurements were carried out using the method of comparative gamma-shooting at the venues of mass events a day before the start of football events (May 25th) and during their conduct (May 26)."